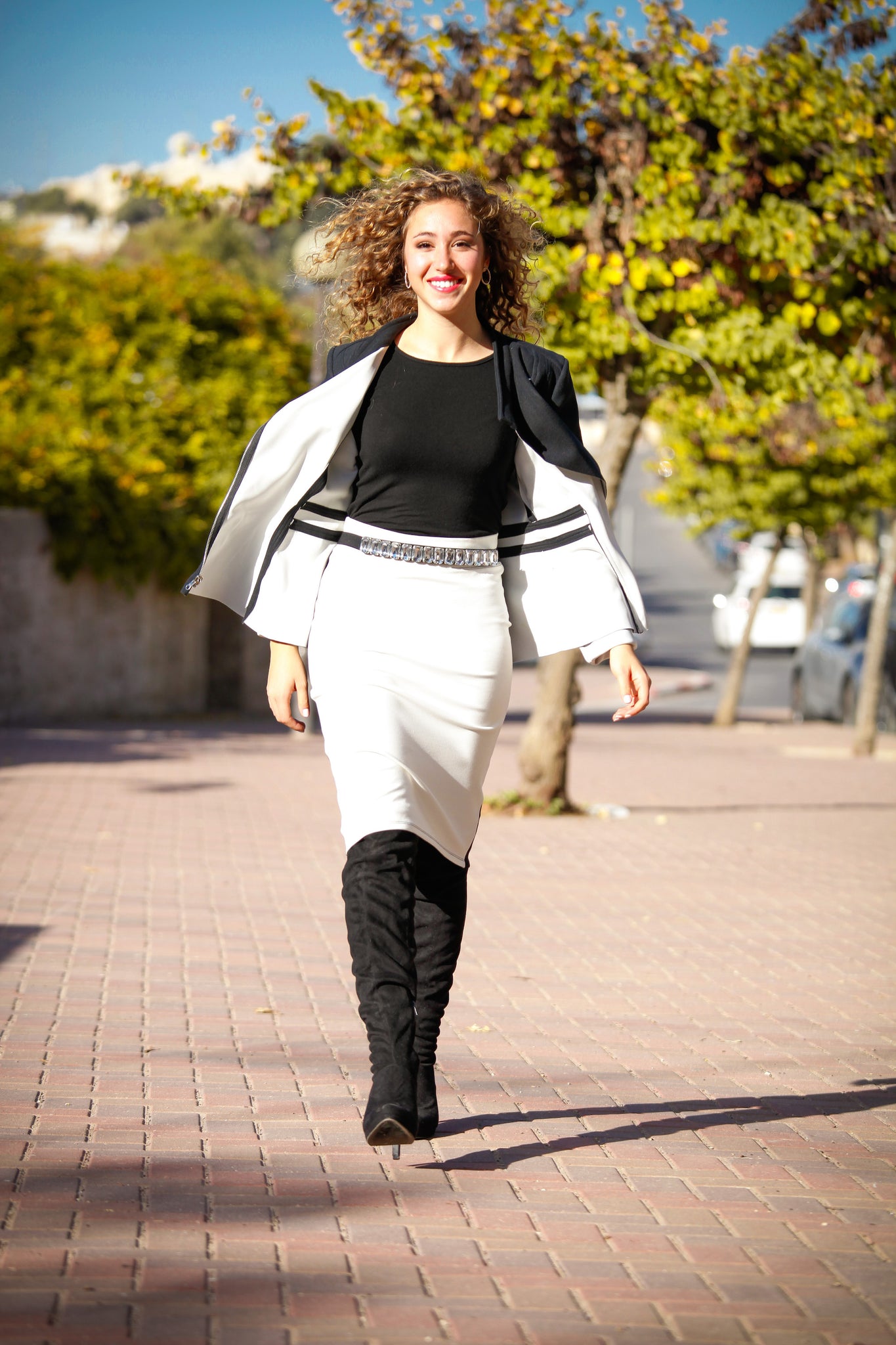 Reversible Jacket
This tailored jacket is the perfect addition to any outfit. With double-stitching detail, raw edges, stretch fabric and a cute peplum at the back, this jacket is super flattering and chic! Its reversible too so you get 2 jackets in one!  Fold the sleeves for a pop of colour or wear the double-sided belt on the contrasting colour side to add to the look.
This jacket comes in Black&White, Black&Red and Black&Olive.
The jacket is washable on a cool delicate wash, hang to dry .
Jacket is available in sizes S, M, L 
Models wears a size S.